Quality Labels for consumers
HVE
The High Environmental Value (HVE) certification is a recognition of the biodiversity conservation work that has been carried out at the property for many years.
Agri-Confiance
Agri-Confiance is a measure of quality, subject to certification by the Official Bodies. It integrates the mandatory requirement to engage in constant improvements for both our production process and our environmental approach.
For Marrenon, it is concretely based on the following criteria:
- A set of production specifications providing a framework around the technical itineraries in relation with the different wines produced
- A control of maturities and harvests completely in the hands of our cellar technicians.
- Working groups aimed at ongoing research through the observation and the experimentation of production improvements.
- A strict management of phytosanitary practices to reduce treatments and only use products with low criticality.
- A constant drive to improve our environmental footprint.
100% of our AOC wines are produced under this approach.
IFS BRC
| | |
| --- | --- |
| | IFS / BRC are international certificates. They both guarantee safety and hygiene in the food industry. They are mainly used by european distributors. |
Environment
The Luberon Natural Park
100% of our vineyards are located within the Luberon Natural Park.
This territory is classified Natura 2000 and biosphere reserve by UNESCO.
These rankings demonstrate that we are operating in an environment exceptionally rich in diversity, natural beauty, a preserved area and one that must remain preserved...
For a long time, this proximity has allowed us to anticipate the developments of environmental regulations.
This is not a strong symbolic statement, but a necessary commitment to contribute to maintaining a whole region in a sensible balance between economically viable agricultural activity and its exceptional setting.
We hold frequent and constructive discussions with Park officials. They have led us to engage together in some agro-ecological actions.
Among our action plans:
- Implementation of a MAEC (Territorial Approach to Agri-Environmental Measures) for weeding.
-A three ways contract was signed in 2017 with the Luberon Natural Park and the Water Agency to contribute to increasing the practice of mechanical weeding.
- 700 hectares are targeted out of a total of 4,500 ha exploited. This area will no longer be subjected to the use of herbicides.
- An annual census of owls whose presence is a major indicator of the quality of the regional biodiversity.
PRESERVATION AND ENHANCEMENT OF LANDSCAPES, NATURAL ENVIRONMENTS AND BIODIVERSITY
Choice of raw materials, buildings and production processes, nature of products and services marked: our approach contributes to the protection of the environment and to the ecological and energy transition.

DEVELOPMENT CONTROLLED BY MAN AND FOR MAN
Combining traditional know-how and creativity, consumption oriented towards pleasure, health and well-being... our approach contributes to a harmonious, united and socially responsible development.

ENHANCING THE VALUE OF THE RESOURCES SPECIFIC TO EACH TERRITORY
Use of natural and cultural regional resources, development of local initiatives and projects
our approach, based on existing collective actions, contributes to the dynamics of the local economy and allows people to live and work "in the country".
Viti-Vini-Avi program
This is the name of a research program initiated in relationship with the University of Marseille.
We want to better understand the impact of farming practices on the fauna and particularly bird life.
Wine growing landscapes play a leading role on biodiversity which in turns has major consequences for our environment.
Partial cover planting, the types of landscapes are all factors which have a direct effect on the fauna and the flora.
The management of waste and effluents
All the wine growing exploitations rigorously follow the procedures in place for the management of the residues of phytosanitary effluents.
Since 2017, a new process resulting from research in the relationship with the CEA has demonstrated the effectiveness of certain bacteria to clean up the effluents.
One of these pioneering facilities is in place at one of the producers (Life Phyo Barre).
Finally, special attention is paid to everything that can be sorted and recycled. Follow up indicators monitor our progress.
Responsible Procurement and Eco-design
Any new development includes an analysis of the environmental impact of our choices.
Materials used, transport distances, recyclable...
A simple decision to abandon the addition of a plastic handle on our 3 liters BIB (Bag in Box) formats save 3 tons of plastic per year.
We favor regional suppliers, then national and finally Europeans, by order of preference. As a strong exporter, our company is opened to the outside world!
Social
We have developed a partnership with an ESAT (Vocational Rehabilitation Centre), for external maintenance work or for some adaptation work to some of our packaged products.
We have obviously been committed for a very long time to ensure equity among our employees. As demonstrated by the average attendance of the company's employees.
Organic Viticulture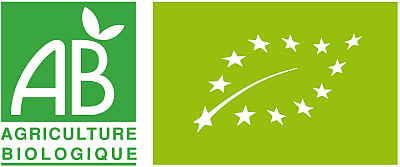 All our cultural practices are part of a strong sustainability dynamic.
Some of our producers are committed to organic viticulture.
Since 2015, wines are qualified as "organic", not just the grapes used to make the wines.
An equivalent of 1.2 million bottles can be organically produced annually.